Saturday, 11 February 2023
The Steven F. Udvar-Hazy Center: Ranger Outing Event
14390 Air and Space Museum Parkway, Chantilly, VA 20151
Event Organized by Carolyn Miller
ASQ Section 0511 Arrangements Chair and Ranger Outings Lead
The Steven F. Udvar-Hazy Center: Ranger Outing Event is in-person only. There will be no virtual option for this event.

Short Description:
The February 2023 ASQ Section Meeting is a Ranger Outing Event (as was announced at previous ASQ Section Meetings).
Participating in it will require driving to the location and spending time there comparable in duration to regular ASQ meetings plus meal time if you stay for the networking meal.
There will be no video streaming from this event, so you would have to come in person to participate.
This is an educational event, so it carries an award of 0.5 RU as any other ASQ Section Meeting.
You (and your guest if any) must register and pay here: https://events.eply.com/202302_UdvarHazy

Note: If you have not successfully paid, your registration is invalid.
The event is based on the tours and facilities offered by the Steven F. Udvar-Hazy Center, which was created as Chantilly, VA branch of the Smithsonian National Air and Space Museum and opened its doors on December 15th 2003, turning 19 years old just weeks before this Ranger Outing.
Website: The Udvar-Hazy Center's web site is here: https://airandspace.si.edu/visit/udvar-hazy-center
Location: The location is 14390 Air and Space Museum Parkway, Chantilly, VA 20151, which can be conveniently reached by a number of highways toward the vicinity of the Dulles Airport.
Exhibition: The Steven F. Udvar-Hazy Center displays thousands of aviation and space artifacts, including the Space Shuttle Discovery, a Blackbird SR-71, and a Concorde, in two large hangars.

Exhibits include aerobatics, satellites and balloons, business, commercial, cold war, military, and general aviation, Korea and Vietnam aviation, as well as human spaceflight.

Tour: The tour will highlight the Museum's collection and tracing the history of air and space travel.
Ranger: The main events of ASQ Section 0511 Ranger Outings are guided. The Guide for the ASQ tour will be selected from the docent guide corps made up of knowledgeable volunteers, including former NASA employees, pilots (some of whom flew aircraft in this collection), engineers, and historians.
ASQ has removed its former restrictions on in-person events except for the expectation that participants will follow local guidance.
The Udvar-Hazy Center website notes that neither masks nor vaccinations are required.

However, we did have occasions in the past where we were told that masks would not be required yet the location required a mask.
Thus, perhaps plan on having a mask in your pocket just in case. We will follow the guidance of our tour at the time of the tour.

ASQ does not require signing waivers, so, you will not be asked to sign one, either.
Thus, by participating, you have agreed that this is acceptable to you.
Program Content:
The ASQ Section Event will consist of the following:
Optionally, reviewing the Udvar-Hazy Center's preparatory materials before you go to this Ranger Outing (see description below).
Participating in the ASQ Udvar-Hazy Center group tour.
Optionally, attending the ASQ Networking Meal at the Shake Shack restaurant within the Udvar-Hazy Center (see description below).
Optionally, staying for additional post-meal activities (see described below).
The Udvar-Hazy Center Tour, Networking Meal, and Additional-Activity Schedule:
10:30 a.m. – 10:50 a.m. – Arrival, registration, and ticketing in or near the front entrance Welcome Desk area.
11:00 a.m. – 12:30 p.m. – Tour of the Udvar-Hazy Center, personally led by knowledgeable Guides who will highlight the features of the Udvar-Hazy Center and answer questions.

Our tour is private and will last for 1.5 hours, which is the full length of our Section meetings.
The tour will start on time and will NOT wait for late arrivals.
Participation in Guided Tour is required for .5 RU.
Tour is inside the building, selected as appropriate for winter time. The only place you will likely have to be outside is your walk from the parking lot to the building and back.
Dress with the expectation that you will spend significant time inside a public building.
The Udvar-Hazy Center recommends wearing comfortable shoes (so that you could stand and listen to the Guide's explanations) and to travel lightly (as lockers are not available), with any bags subject to security checks.

12:30 p.m. – 12:45 p.m. – A short walk within the building to the Shake Shack restaurant.

If you lose the group at the end of the tour, just proceed to the restaurant and find as you see on the map.

12:45 p.m. – 1:45 p.m. – ASQ Section 0511 Networking Meal.

You will pay for your own meal that is to your liking in size, content, and cost.
You will receive a $10 stipend reimbursement if you stay for the networking meal, regardless of what you purchase for your meal.
Participation in Networking Lunch is NOT required for .5 RU. However, you will not receive the stipend if you do not attend the lunch.
Note: The ASQ lunch is for the purposes of networking. This is why no to-go option shall be provided at the Section's Ranger Outing events.

1:45 p.m. – Optional activities after the meal include:
Meet our Docents:
Jim Carboni and Buz Carpenter will be our docents. A profile for Buz is below.
See the maps of the area: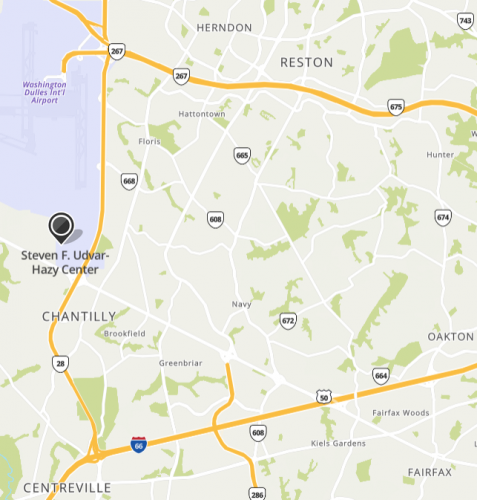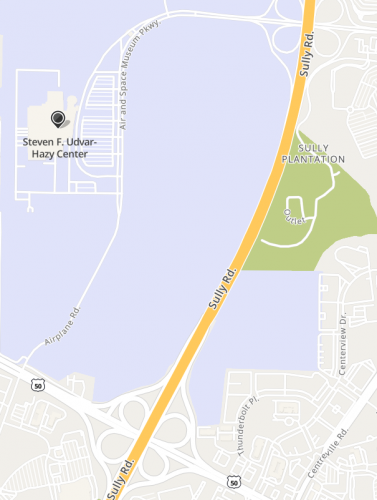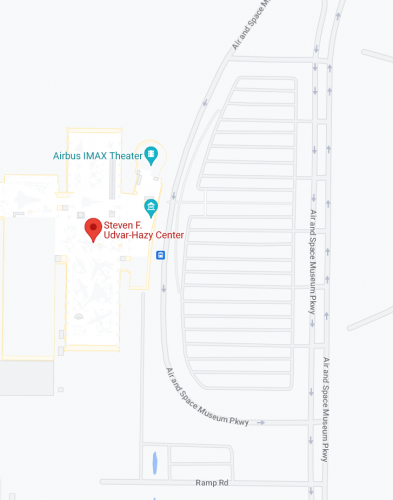 Optional Preparatory Review of the Udvar-Hazy Center materials:
The ASQ Section 0511 Networking Meal:
The Shake Shack restaurant at the Udvar-Hazy Center serves all the Shake Shack favorites such as burgers, hot dogs, chicken sandwiches, fries, frozen custard, shakes, and coffee.

This location also offers two Udvar-Hazy exclusives: the Constellation Crunch Concrete and Out of This World Shake.
Pre-packaged salads and sandwiches are also available as a quick pick option.

Pricing examples: a basic burger is $7.00, 'shroom burger $9.55, chicken sandwich $9.10, 10-nuggets $8.90, hot dog $4.85, shake $6.60, large lemonade $5.05, and similar.
You can review a few Google Maps pictures of the location, its menus, and food examples here: Google Map Pictures
Similar to what we did at the October 2022 Ranger Outing, you will buy items of your choice off the menu, and the Section will record your attendance at the Networking Lunch for the stipend reimbursement.
Optional post-meal activities:
The Airbus IMAX Theater at the Steven F. Udvar-Hazy Center: https://www.si.edu/theaters/airbus

The Airbus IMAX Theater at the Steven F. Udvar-Hazy Center houses the biggest IMAX screen in Northern Virginia.
It is among the first in the world to feature the latest IMAX laser projection system, dual 4K laser, with a 12 discrete channel sound system, to provide the sharpest, brightest, clearest, and most vivid digital images ever.
We are waiting for the movie schedule for the day of our Ranger Outing to be posted. If one appears, then those who wish have a great opportunity to extend this event by watching a movie relevant to the ASQ tour.

We do not know whether or how much the tour will cover the Mary Baker Engen Restoration Hangar, which is a separate building in the Steven F. Udvar-Hazy Center.
Other optional activities described here under section "Things to do" (scroll to mid-page to see): https://airandspace.si.edu/visit/udvar-hazy-center

Feel free to engage in other activities.
Carpooling:
The registration form allows you to indicate your interest in carpooling, including your interest in receiving a ride, providing a ride, or both (in which case you will be asked to receive or provide a ride depending on other registrants' preferences).
The February 2023 Event is local and likely not a long drive for many participants. However, you may prefer to carpool for any of a number of reasons.
Consider compensating your driver in cash – see suggestions on the Registration Form.
Note: Since ASQ has dropped all restrictions on in-person meetings, you cannot expect or demand your ride share to wear or not to wear a mask or perform any other precautions. If you agree to a ride share at the time of registration, then that means that this is acceptable to you.
Notes on the Program:
Carolyn Miller (Ranger Outings Lead) or her designated volunteers will meet you in or near the front entrance Welcome Desk area at 10:30 a.m. – 10:50 a.m. and will assist you with your registration and ticketing.
Please arrive to the registration site in advance, preferably at 10:30 a.m. We need to complete all registrations and ticketing by 10:50 a.m. and proceed to the tour at 11:00 a.m. Please be mindful of the fact that you are not the only person arriving.
Overall, the premises are open 10:00 a.m. to 5:30 p.m.
Registration and Reimbursable Payment:
This event requires registration and reimbursable payment for you to participate:
You need to register every person who will attend, be it you or your guest.

This is because the Section will arrange the tour and provide for the stipend.
If you bring a guest (who is expected to be paid and given a ride by you), please register such a guest on the same form as your own registration.
If you do not register a guest but later decide that you want to bring a guest after all, then have your guest register separately – just indicate that you are not interested in carpooling (as you will drive).
This registration does not impose a count limit on attendees, but the Standard Registration will close on Wednesday February 8, 2023 @ 12:30 PM.
An Extended Registration will continue after that until Thursday February 9, 2023 @ 12:30 PM with a non-reimbursable $5 surcharge and no carpooling option, after which time no registration will be accepted.

Registration must be accompanied by payment that will be reimbursed if you come to participate:

You need to pay $20 online for registering each person, be it you or your guest.
Any ASQ Section 0511 Member in PAID status WHO SHOWS UP for this Ranger Outing will be REIMBURSED the $10 after the event to the same card used during the online registration.
Any other registered person WHO SHOWS UP but is NOT in PAID ASQ Section 0511 status will be REIMBURSED $5.
Anyone who participates in the Networking Lunch will be additionally REIMBURSED $10.
Note: Overall, the public tours of the Udvar-Hazy Center are free of charge. However, this Ranger Outing is a group tour arranged by ASQ Section 0511, in compliance with the Udvar-Hazy Center registration requirements, which necessitates charging a reimbursable payment. Thus, the ASQ 0511 Section members will be reimbursed up to a full amount, and their guests will incur only a nominal charge of $5.
Note: Once you arrive to the event location, you will need to pay $15 for parking at the parking lot. The parking charge is not part of this registration and is not reimbursable. You may view it as an incentive to drive with your guest or carpool with other members.

You (and your guest if any) must register and pay here: https://events.eply.com/202302_UdvarHazy

Note: If you have not successfully paid, your registration is invalid.
Anyone NOT registered WHO SHOWS UP for this ASQ event (for example, as a guest of someone who has registered) will be accommodated only if there is an ability to do so.
No guarantees of such accommodation should be expected; thus, it is important that you register both yourself and your guest.
Overall, you can attend a different Udvar-Hazy Center tour, but you will have to arrange ticketing yourself, and it will be a tour not associated with this ASQ Section 0511 Ranger Outing event.
Event Leader Background:
Carolyn Miller is a Senior Analyst in charge of Exam Compliance, Internal Audits, and Risk Management at Association of International Certified Professional Accountants (AICPA) and Chartered Institute of Management Accountants (CIMA). She is also an ASQ Certified Quality Auditor (CQA).
Her experience includes the fields of compliance, quality assurance, R&D, regulatory, marketing, and sales. In her work, she applies operating principles within a lean, six sigma driven organization and uses her knowledge and background of risk management and due diligence. She is a published author of a revenue-generating QA policy manual for community pharmacies.
Carolyn has been the ASQ Section 0511 Arrangements Chair since 2015. She has also assumed the responsibilities of the Ranger Outings Lead since our September 2021 Ranger Outing at Mount Vernon. If you have been to the Section's restaurant events during these years or have come to our Ranger Outings, you have used the results of her generous volunteer service!
Meeting Information
Section Leadership Committee Meeting Information
Wednesday, February 8th, 2023 at 6:00 pm EST
Joining by a direct link:
Meeting link:
https://asq.webex.com/asq/j.php?MTID=mf1edec1b32ba1fbd0402e959a365ffba
Joining by meeting information (requires entering the password):
Web address:
https://asq.webex.com/asq
Meeting number: 2551 557 3371
Password: FVcQFA8bx63
Joining by phone (you will have to identify yourself by name when you have joined):
Phone number: 1-408-792-6300 Call-in number (US/Canada)
Access code: 2551 557 3371
Next Meeting:
Member Meeting on 8 March 2023, topic TBD
Call for Speakers!!!
Would you or someone you know like to speak at a future ASQ meeting? We're always looking for volunteers. Be creative! Exercise your public presentation skills! Earn recertification credits! Get a free dinner when resume our dinner meetings! Please contact programs23@asq0511.org.
About Us:
ASQ Section 0511 is a geographic community in Northern Virginia that lives intertwined with the network of ASQ Divisions and technical communities specializing in specific quality domains and supporting ASQ Certifications in their domains.
-------------------------------------------------------